Posted on November 29th, 2011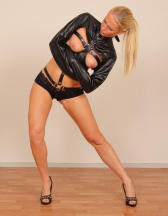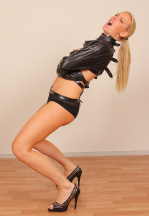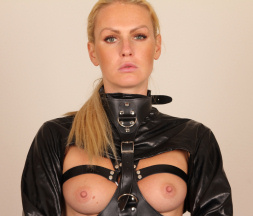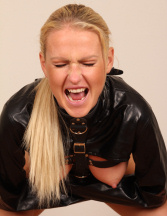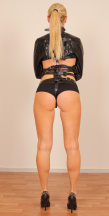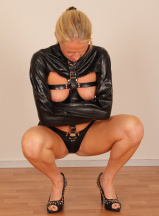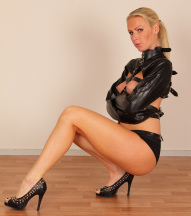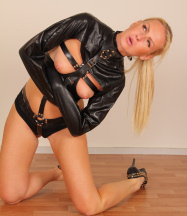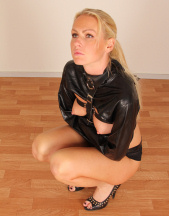 Tall blonde Ingrid is from Scandinavia, but we are not allowed to tell you from which country exactly, since she is a big sports star over there. All we can tell you is that Ingrid did not expect anything like this shoot today! Strapped in a leather body harness and then in a bolero style straitjacket, Ingrid is completely powerless with her boobs sticking out very nicely! It is so funny to see her realise this in the picture set. This super body will probably be back for more training, she needs it!
90 pictures and a 4:45 minutes HD video clip!
Model(s):Ingrid