Posted on February 14th, 2017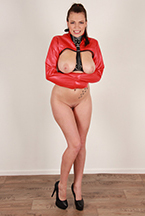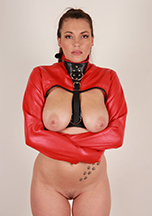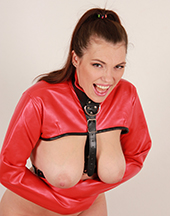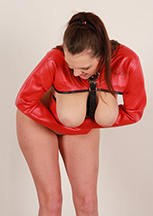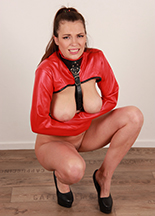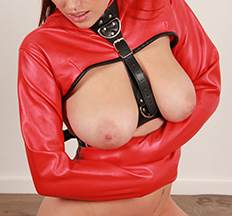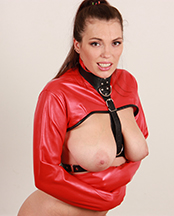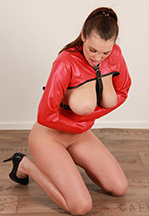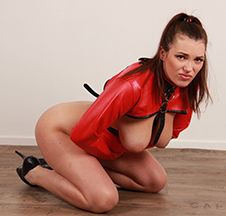 We found a new girl who wanted to try some leather bondage! And we have just the thing for gorgeous Sam Lee! A bolero straitjacket which will show off her best assets, completely vulnerable and unprotected. Naked in high heels, Sam Lee was a bit afraid of what was coming, but once strapped into the jacket she enjoyed the feeling… for about 15 minutes. After that, she really wanted to get out, because having her arms wrapped around her was getting a bit frustrating. She struggled a lot, her big boobs swaying around, but she couldn't get out! Perfect! Let's see what else we can do with this tall busty girl! Member suggestions are welcome of course!
73 pictures and a 4:03 minutes HD video clip!
Model(s):Sam Lee