Posted on November 19th, 2013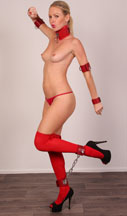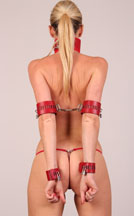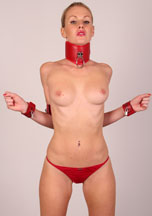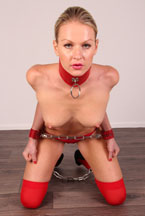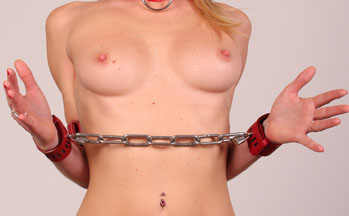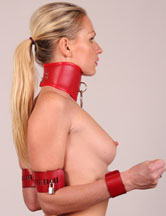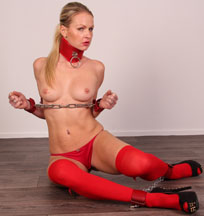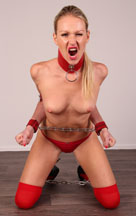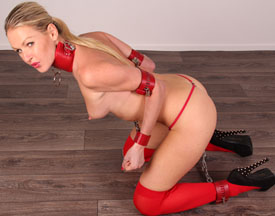 Locking tall blonde Ingrid in chains is very satisfying! She is very fit and flexible, and she loves struggling! We made it quite hard on her, especially with the tight and tall red leather posture collar and a strict elbow bondage. The red is a welcome change from our black leather gear, and it looks incredible on our blonde babe! Ingrid hated the locking posture collar, but with her elbows bound, she couldn't even reach it with her hands. It's great to see a powerful tall girl like this having to admit that she has been defeated by some simple cuffs and chains!
90 pictures and a 04:03 minutes HD video clip!