Posted on January 12th, 2016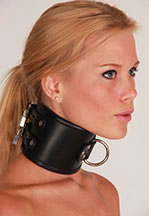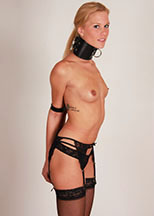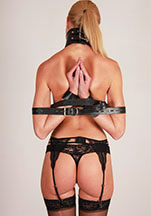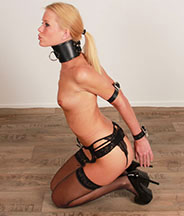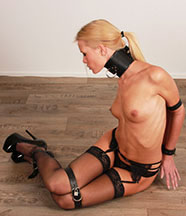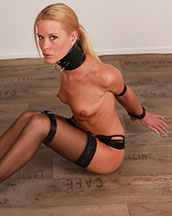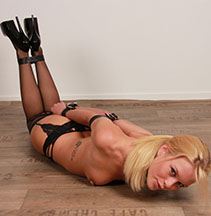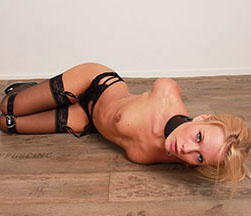 Sophie is a 6 foot gorgeous fashion model! But she secretly loves bondage, and she wants it really tight! Sophie is very flexible, so we test her limits with a reverse prayer, which she actually managed for a few minutes. Then we strapped her elbows, wrists, knees, and ankles together super tight! Since Sophie was in an extreme posture collar too, struggling was very hard! Amazing bondage for a first time leather pet girl!!
93 pictures and a 4:12 minutes HD video clip!
Model(s):Sophie