Posted on September 10th, 2013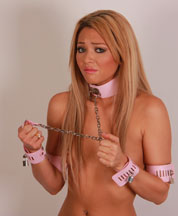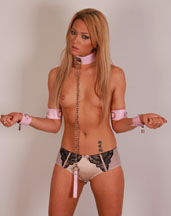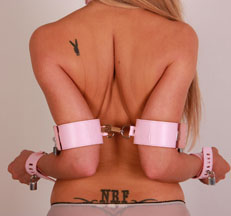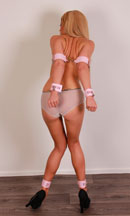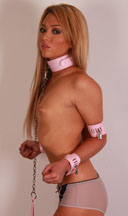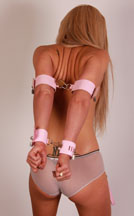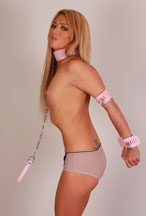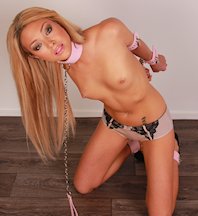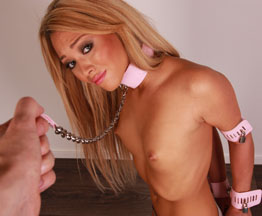 Let's take a break from all this black leather! We thought a bit of tight pink leather on our pet slave Natalia Forrest would make her cuter, but we were wrong… she only got angrier! Maybe that's because she hates elbow bondage, and the pink cuffs were locked on tight, pulling her arms all the way back. There's nothing Natalia can do about it, especially after we locked her wrists together, but it is so nice to see her struggle! And having this angry pet slave on a cute pink leash… who wouldn't want that!?
98 pictures and a 4:14 minutes HD video clip!