Posted on July 27th, 2021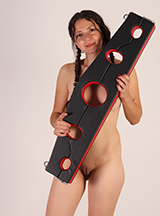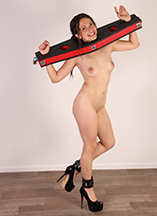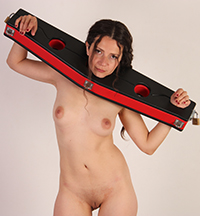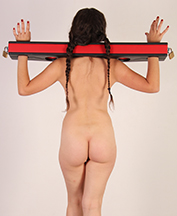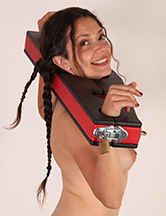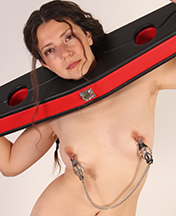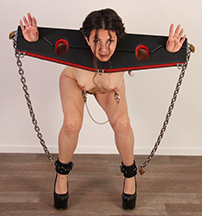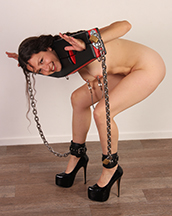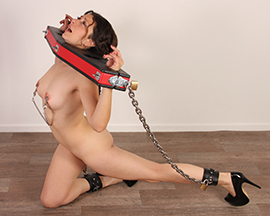 It's fun to lure Julia Green into a new predicament. First we asked her if she wants to try the new stocks. Julia thought it would be fun!! She is always so positive and happy to try out new things. But when we added nipple clamps she wasn't as happy about it. Julia has very sensitive nipples. And with some chains she had to bend over, struggling to get her hands on the nipple clamps, which was impossible. Every move made them sway, pinching her poor nipples even more!
106 pictures and a 5:10 mins HD video clip!
Model(s):Julia Green