Posted on December 31st, 2013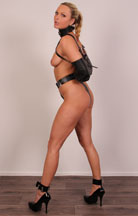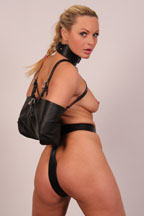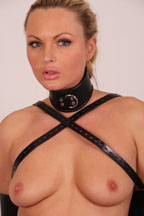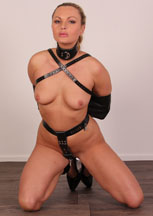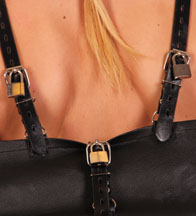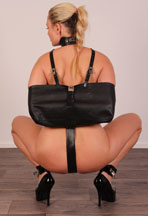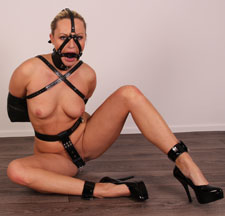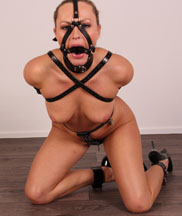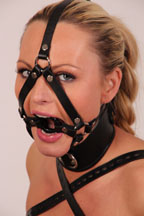 We have the beautiful Sandra Sanchez today, locked in all kinds of leather gear! Her medium posture collar is locked on, as well as her leather chastity belt. Also, her high heels are locked on to her ankles, and her arms are locked into an box tie armbinder. That is 1+2+4+3 equals 10 little padlocks on poor Sandra Sanchez! And if that's not enough, we also harness ring gag her, to make her drool (a lot!) during her struggling. Like all pretty girls, Sandra hates drooling, but there is not much she can do!!
104 pictures and a 3:38 minutes HD video clip!
Model(s):Sandra Sanchez