Posted on January 31st, 2012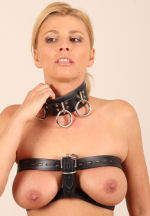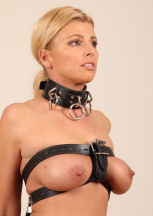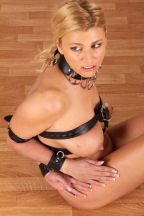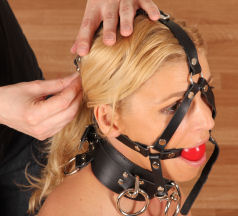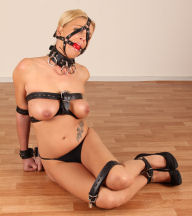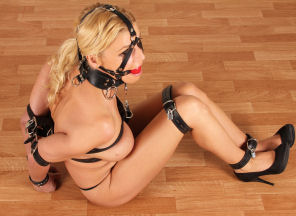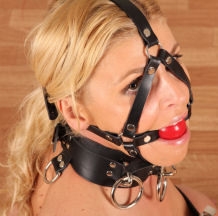 Adrienne is not so sure about what we are going to do to her this time. Her boobs are already bound by locked leather straps. She is collared and looking around very nervously. What else will be added? We love to keep the leather items hidden, adding everything by surprise, so the models don't know what's coming. We cuff her wrists behind her back, strap her elbows to her leather belt bra, and then we add belts to her knees and ankles, to make sure she can not stand up. Finally, a nice harness ballgag is strapped to her head, leaving poor Adrienne struggling and moaning (and drooling!) all over our floor. Leather sure looks good on Adrienne!
86 pictures and a 4:07 minutes HD video clip!
Model(s):Adrienne