Posted on July 25th, 2017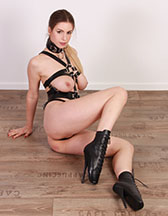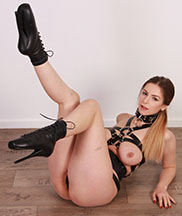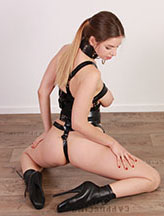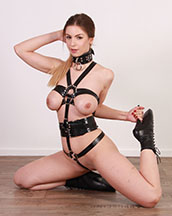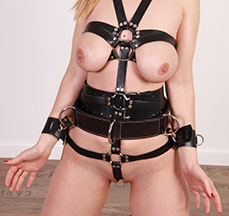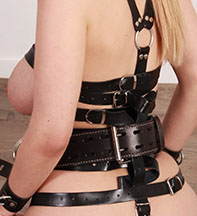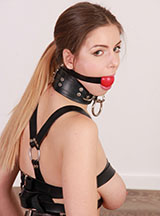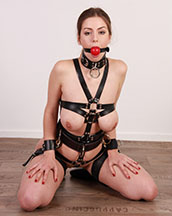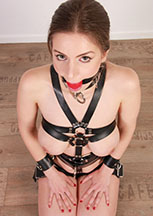 Stella Cox wanted to try our ballet boots. We agreed as long as we could use some other leather items too. Before she knew it, she was strapped in a full body harness with an extra boob harness on top, a thick collar, and a black leather prisoner belt. After cuffing her hands to her sides, we ballgagged her and used frogtie straps on her legs. This was a bit more than Stella had anticipated! She struggled to get out of all this leather, and she looked very good doing so. Drooling and boobs bouncing, Stella knew she would never completely escape from this, but she sure tried!
76 pictures and a 4:10 minutes HD video clip!
Model(s):Stella Cox