Posted on December 25th, 2018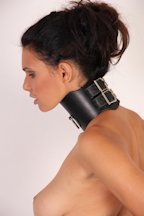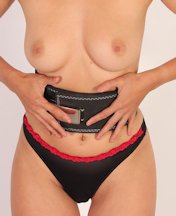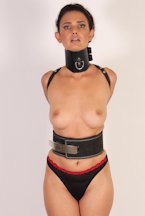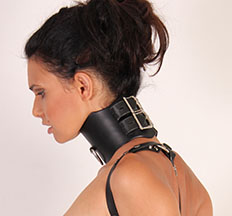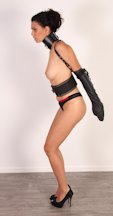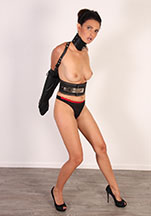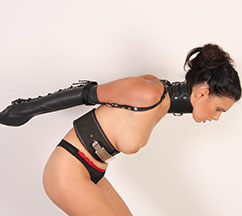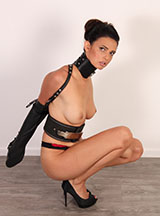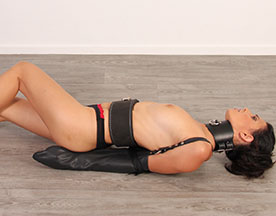 'Nothing too rigid or tight please', said playmate Yasmine. She knows us! Well, nice try, but we wanted to use the super heavy clasp belt again. It is both rigid and tight! And a custom made posture collar that is maybe a little too tall for her neck is very rigid too. Now we had to prevent Yasmine from taking it all off too soon, so we HAD to strap her in a tight armbinder (elbows touching). Sorry Yasmine, you are on display, and you can not always get what you want. Next time we will do a super relaxed and loose bondage position, promised!!
89 pictures and a 4:07 mins HD video clip!
Model(s):Yasmine