Posted on August 29th, 2023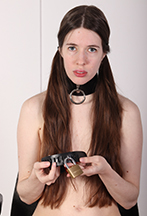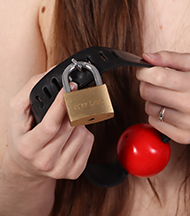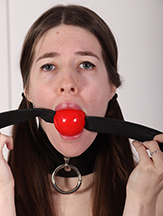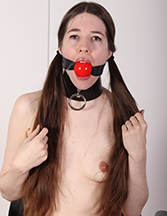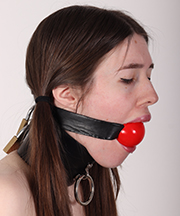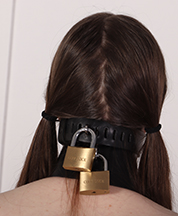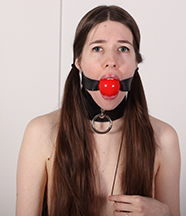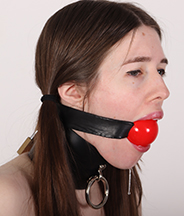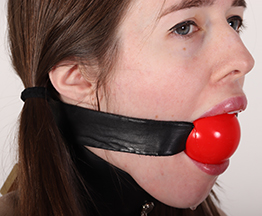 This new locking gag from RelentlessLeather is big! Wide strap, big ball, and LOCKING! That is a very scary thought: it can only be removed if you have a key. There's only one model who came to my mind to test this new gag: Ivy Red! Her lips are made to enclose ballgags! She is very submissive and shy, and massive gags look incredible on her! Ivy was so brave in this shoot! A locking gag is not for everyone, but Ivy can handle it. She will accept her fate without complaining… but with a lot of drooling.
82 pictures and a 6:01 mins HD video clip!
Model(s):Ivy Red