Posted on March 26th, 2013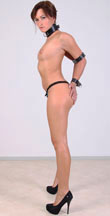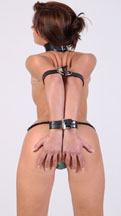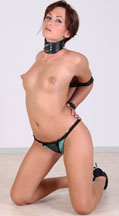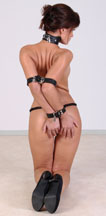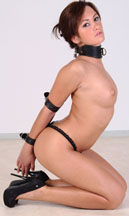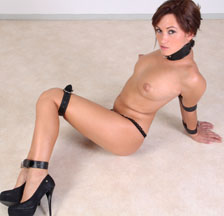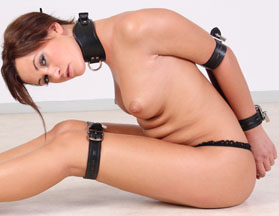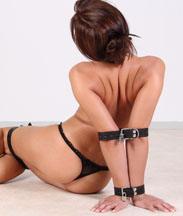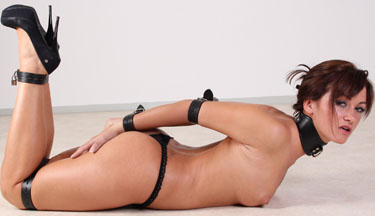 We discovered a new bondage talent! Tess Lyndon is a super flexible girl, her elbows touch behind her back! That's always good for leather strap bondage, although that would be too hard for a first time. But who cares! We do it to her anyway, and she does not seem too happy about it. One of the best elbows-welded-together-videos we have done so far! Tess can struggle all she wants, her arms are pinned very securely behind her back!
99 pictures and a 4:28 minutes HD video clip!
Model(s):Tess Lyndon