Posted on March 5th, 2013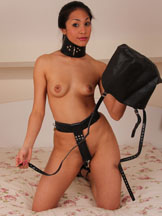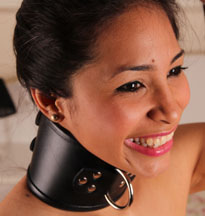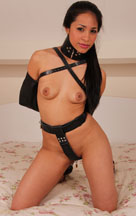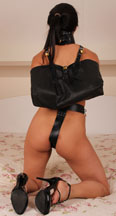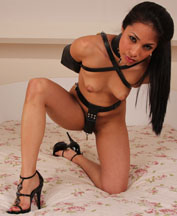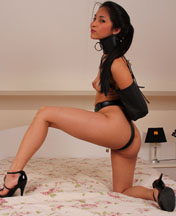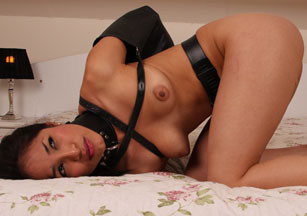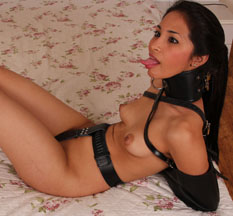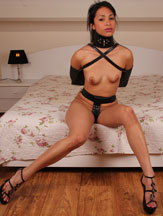 New girl Ruth is a fun latina, up for a challenge! So we padlocked her slender neck into a huge posture collar with two padlocks! It is very tall for her, making it hard to breathe, and it would be enough to challenge most new pet slaves. But we don't stop there. We lock her arms into a leather armbag, and also lock a leather chastity belt onto her slender body! Let's see her struggle and cope! We like to break in new leather bondage girls!
86 pictures and a 3:52 minutes HD video clip!
Model(s):Ruth Medina