Posted on April 30th, 2019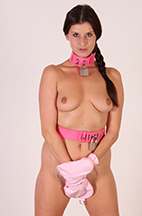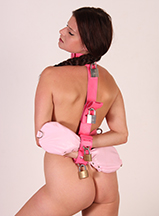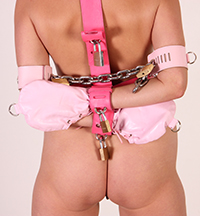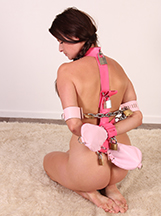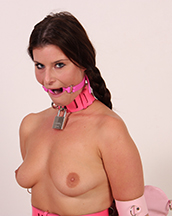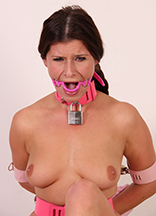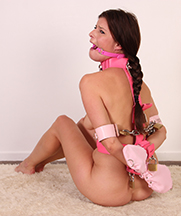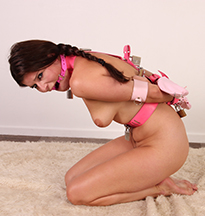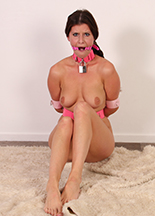 We told Nelly she would look cute in pink. She reluctantly agreed (because she knows us), but after we locked her into a leather box tie armbinder she already regretted her decision. We also added elbow cuffs and cute mittens, so she was completely helpless with her hands locked behind her back. Nelly expected a cute pink ballgag, but she did not anticipate the big pink ring gag. She hates ring gags! She does not want to drool in front of everyone, that is so embarrassing to her! Well, that's what happened anyway: a struggling drooling Nelly. But she does look cute in pink!
112 pictures and a 4:03 mins HD video clip!
Model(s):Nelly