Posted on September 27th, 2016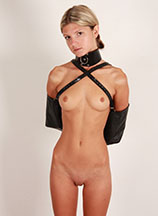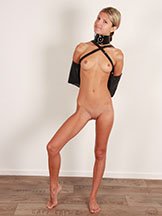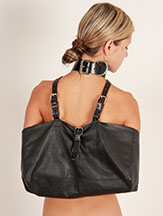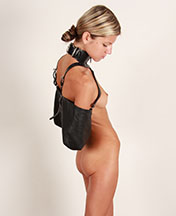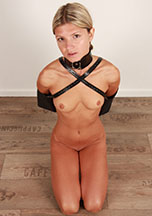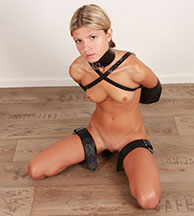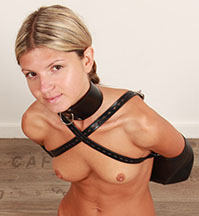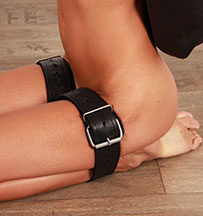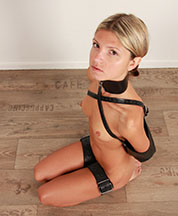 We have got her! The popular teen starlet Gina Gerson in leather bondage! She is so cute and helpless in the leather box tie armbinder! A nice leather collar with a huge D-ring and some frog tie straps make sure she is looking nice and submissive. The only problem is… she isn't very submissive at all! She is always looking for a way to escape, trying to stand up, studying all of her restraints. This girl will escape in no time if you don't strap her down tight! She may look cute, but don't be fooled!
78 pictures and a 4:27 minutes HD video clip!
Model(s):Gina Gerson