Posted on December 20th, 2016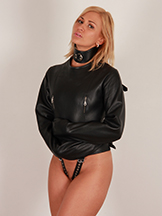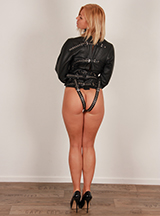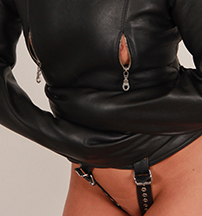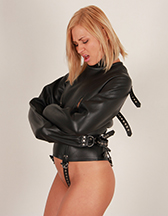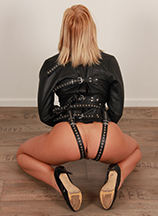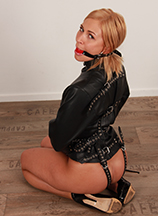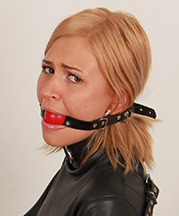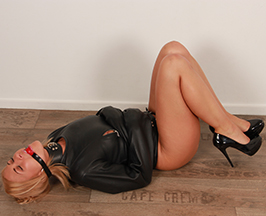 The awesome Tracy Lindsay nude in a straitjacket! This type of leather straitjacket has two crotch straps, leaving her a bit vulnerable. But that's not all, we opened the nipple zippers so she is even more exposed and helpless. A very tigh ballgag stops her from complaining… and wow she wasn't happy about this! This girl has a fantastic body (best ass ever), so it is a delight to see her squirm around trying to get out of this jacket!
90 pictures and a 4:12 minutes HD video clip!
Model(s):Tracy Lindsay