Posted on August 31st, 2021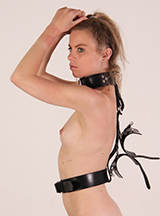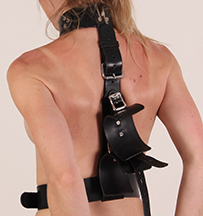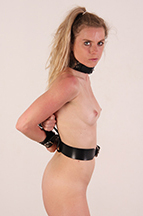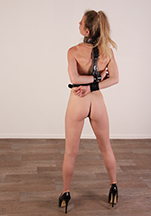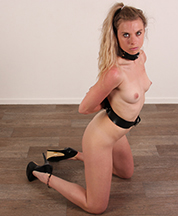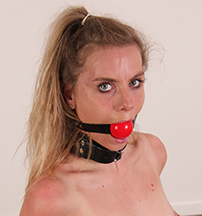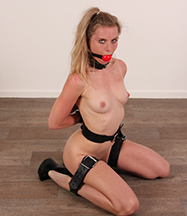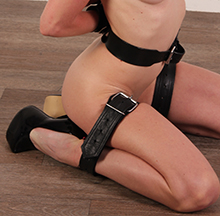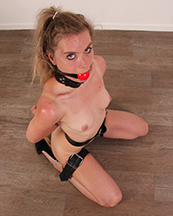 New girl Naomi Denis is a super fierce stripper with long legs! She told us she has done bondage before, but she could easily escape from it, because she is very strong and fit. Well, let see if she can escape our custom built box tie harness, frog tie straps, and a tight large ballgag. She was right: she is very fit. But she didn't escape. Of course not! Naomi Denise was completely stuck. Don't miss this awesome new girl!
100 pictures and a 4:15 mins HD video clip!
Model(s):Naomi Denise