Posted on October 26th, 2010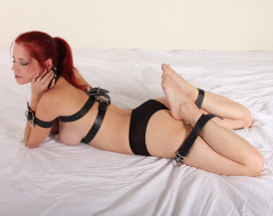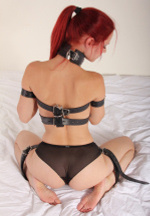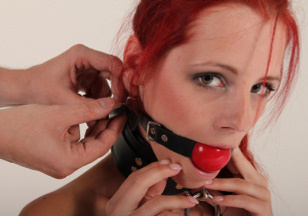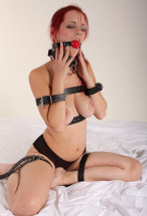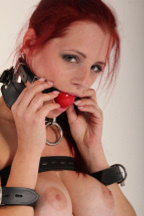 Our new BeltBound.com slave girl Ariel is a little sleepy. So we put her on a nice soft bed and frogtied her legs and arms with locking belts. Just when Ariel thinks she finally can get some rest, a tight red ballgag is added. We know she will take it off the minute we leave, because most slave girls do not like to sleep gagged. So we padlock the ballgag in place! Ariel is very annoyed, judging from her frown (and the finger she gives us), but the gag is not coming off. Let's just enjoy her frustration for a moment, before we wish her a good night! Sleep well, Ariel!
86 pictures and a 4:16 minutes HD video clip!
Model(s):Ariel