Posted on October 5th, 2010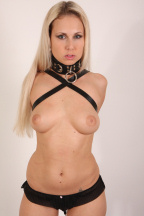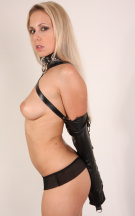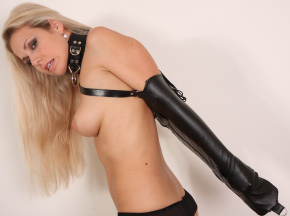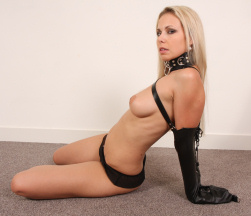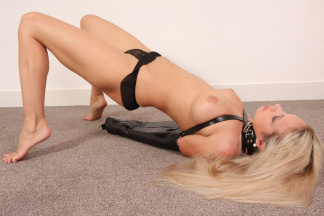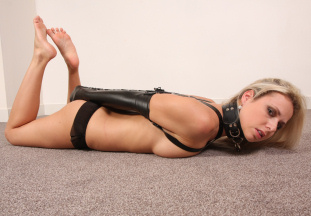 Remember last time Hailey was here with us? She is an escape artist! And now she is back to try our armbinder… and it fits her like a monoglove! Which is not very good news for Hailey of course, since she loves escaping so much. This armbinder looks really slender on Hailey's arms, and it pulls her shoulders together behind her back very very tight. Hailey struggles madly, as we expected. A full on battle of girl versus leather. And when she gets close to thinking about escaping, we just add a few straps to prevent that. How frustrating!
68 pictures and a 5:20 minutes HD video clip!
Model(s):Hailey