Posted on August 17th, 2010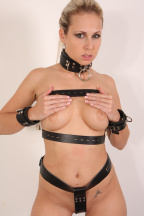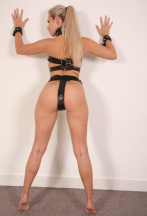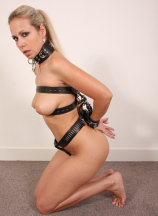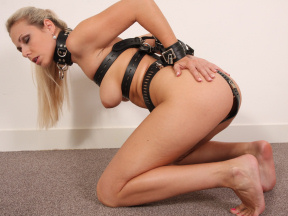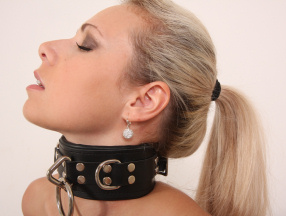 This hot blonde model does not like to be tied up at all! A tight leather chastity belt locked onto her really makes her angry. We had to restrain her wrists behind her back to prevent her from tugging at the chastity belt. A thick leather collar is a great reminder that she should be submissive now… but it does not really work. Hailey is one of the greatest escape artists we have ever seen. We did not make her wrist cuffs tight enough, making the mistake of wanting to go easy on her. She puts up an amazing struggle… with result! Next time we will have to strap her in really tight!
74 pictures and a 4:29 minutes HD video clip!
Model(s):Hailey