Posted on August 24th, 2010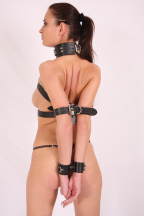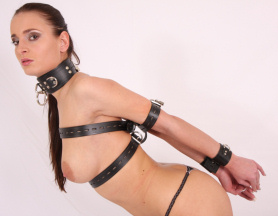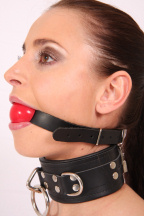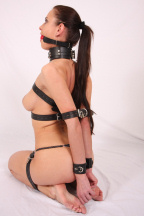 This tall statuesque model is reduced to an obedient bondage slave, simply by adding a few leather straps. Very tight straps, of course. Her elbows are almost touching, a nice position which makes Penelope's large breasts stand out even more! A big leather collar, her wrist cuffs, and her thigh belts, they are all padlocked, to prevent an escape (and possibly a revenge!). We added a tight ballgag too, just in case she would feel the need to complain about the tightness of her elbow bondage. Penelope still puts up quite a struggle, but she is harmless now.
75 pictures and a 4:49 minutes HD video clip!
Model(s):Penelope