Posted on January 31st, 2017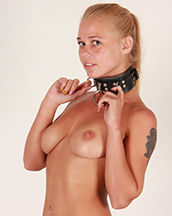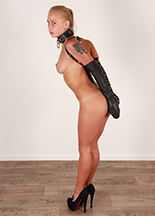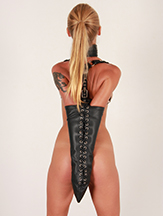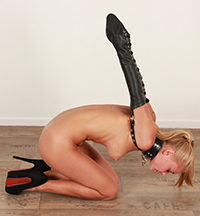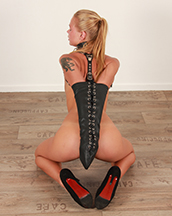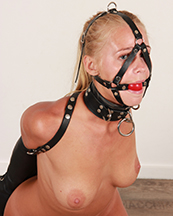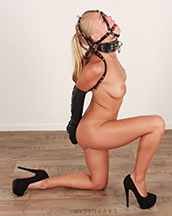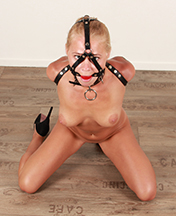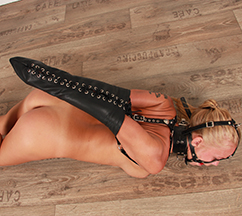 One of the best strugglers we have at this moment: Darina Nikitina! She is energetic, flexible, and she loves bondage. Cute and young Darina will take any challenge (ANY) we can think of. She is also available for custom shoots, if you are interested. Look at her arms in this Gwendoline style armbinder, elbows laced all the way together. A harness gag, thick leather collar, and high heels make up the rest of her outfit. Darina is completely nude and helpless, and completely enjoying her struggle! Few girls have this kind of energy in an armbinder that is this tight!
89 pictures and a 4:02 minutes HD video clip!
Model(s):Darina Nikitina