Posted on April 30th, 2013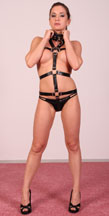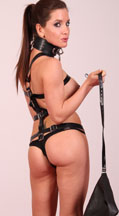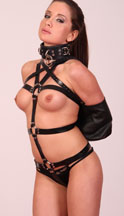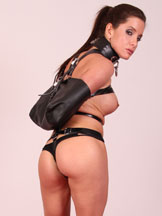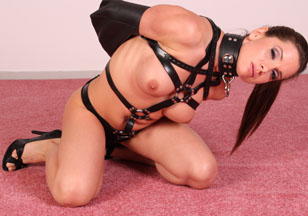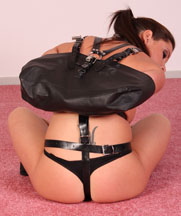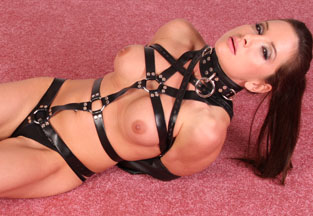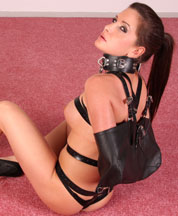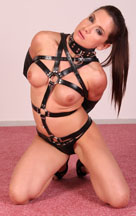 Is it possible to escape from an armbag? The leather contraption is like a box tie armbinder, very snug and secure, as Bella finds out. One of our first models, she keeps coming back for more. Bella is definitely not afraid anymore! We have trained her well, and she now sees the fun in bondage, and she loves a challenge! A perfect booby pet girl, Bella takes on the armbag challenge in a nice leather body harness. Will she be able to escape? Or will she just have to come back next time to try again?
91 pictures and a 4:06 minutes HD video clip!
Model(s):Bella