Posted on April 16th, 2013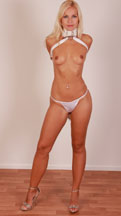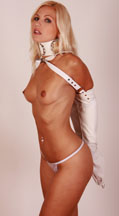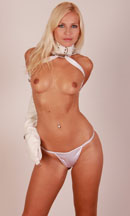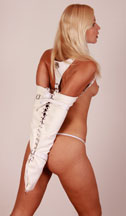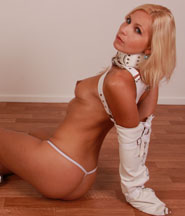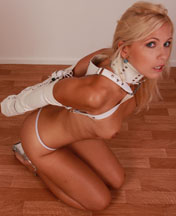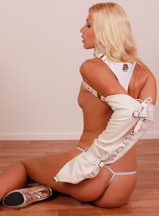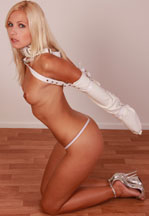 All this black leather bondage is very nice, but when Jenni C visited us, we just had to try some new white leather stuff on her! The angelic blonde submissive girl is looking so hot in a huge white posture collar, and a nice white leather armbinder! Like everyone, we love Jenni C, she is one of the most beautiful glamour models around. Not many people know she has a fetish side as well, and a pretty big one at that. Jenni C in white leather, you just have to see it for yourself, very nice pictures and video!
99 pictures and a 4:14 minutes HD video clip!
Model(s):Jenni