Posted on November 30th, 2010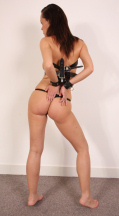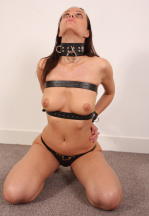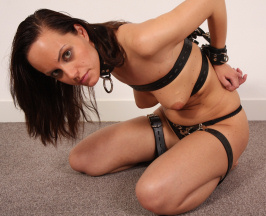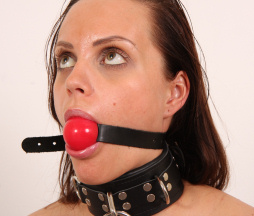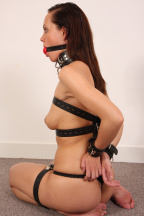 Another new girl? Yep, we love to convert glamour models to bondage models! It's not that the girls do not want to come back to BeltBound.com, it's just that we get many applications and we want to give all girls a chance at being in leather bondage! Tanya is a nice and sexy girl with huge eyes and a perfect gag mouth. She is a natural submissive, so it did not take much effort to get some good slave poses out of her. Some tight locking straps, a big collar, and a shiny ballgag make a perfect slave out of this beauty! Have a look at the video, we take her gag out at the end, she is so tired from struggling the creaking leather bondage!
77 pictures and a 4:54 minutes HD video clip!
Model(s):Tanya