Posted on November 2nd, 2010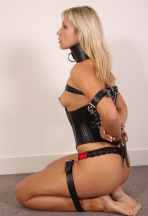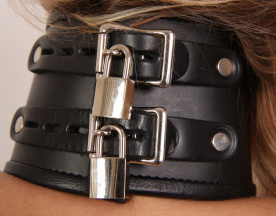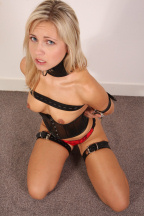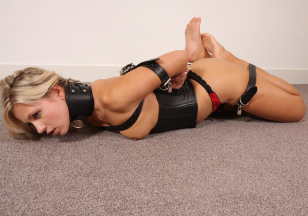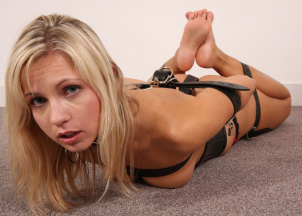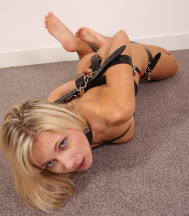 The one and only Jenni C! She knows what she wants. So we were surprised she wanted to be on our website, and she wanted to be belted down 'as tight as possible'. She is such a fun loving girl, it is great to put her in bondage and watch her struggle! Jenni has lots of energy, which is great for bondage struggling, even when the belts are as cruelly tight as they were on her. And remember, struggling in a leather corset and posture collar is not easy! We locked everything we could, so this energetic girl would not escape, double locks on her collar, locked frogtie belts, locked elbow and wrist belts. But when Jenni was struggling on her stomach, we had to replace the tight posture collar to prevent a total Jenni blackout. See? We care for our models!
76 pictures and a 4:19 minutes HD video clip!
Model(s):Jenni