Posted on May 29th, 2018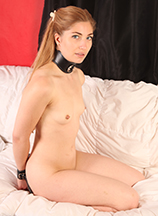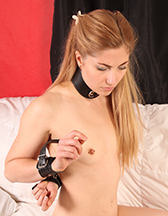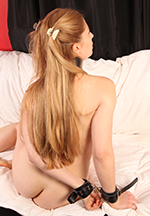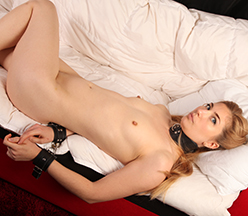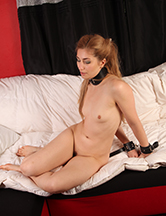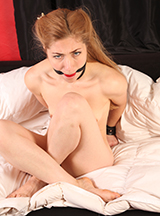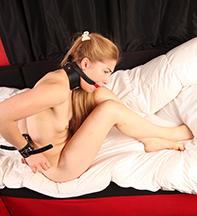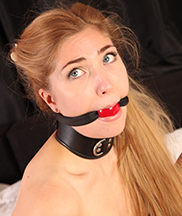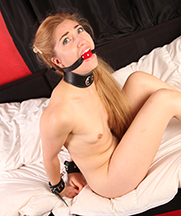 Cute Stephanie wanted to try our leather wrist cuffs, and a nice leather collar was another thing she wanted to experience. She did not expect to be gagged though, but when we showed her the red ball she admitted she wanted to try that too. Maybe Stephanie is not so innocent! She did a great job, she was gagged for quite a long time! At first, she did not understand how to breathe properly so it sounded like she was having a lot of trouble with the red ballgag, but she got more relaxed and we even got a little smile out of her! Gags are not that hard, it just requires training! Stephanie needs a lot more gag hours, but this is a good start!
85 pictures and a 2:50 minutes HD video clip!
Model(s):Stephanie