Posted on December 29th, 2020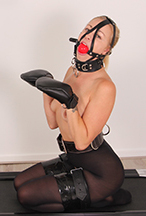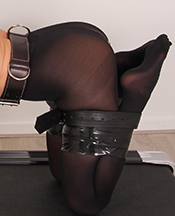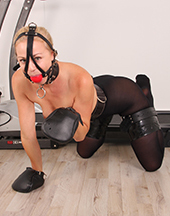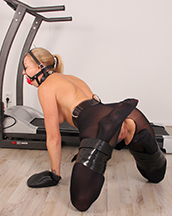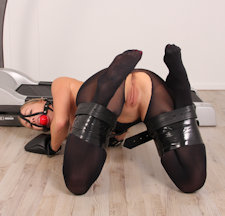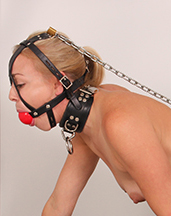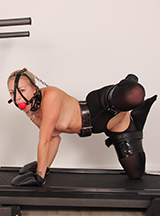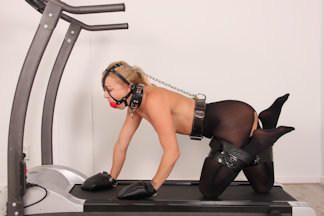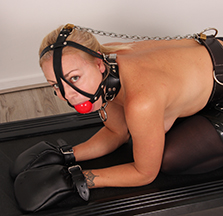 Lucy Lauren is such a good pet! She is harness gagged, wearing mitts, and her legs are taped and strapped so she has to walk on her knees. We chain her harness gag to her waist belt, pulling her head back. Lucy is very playful, but she needs to learn how to walk like a pet, so we put her on the treadmill! Walking on her mitts and knees, Lucy soon gets the hang of it. It is much harder than it looks, and she did an amazing job. We even turned up the speed on the treadmill. Lucy is such a good girl! We are keeping her forever!
103 pictures and a 5:16 mins HD video clip!
Model(s):Lucy Lauren