Posted on December 15th, 2020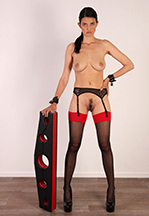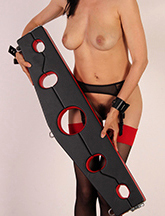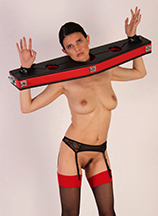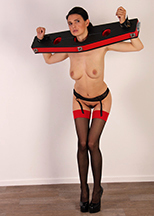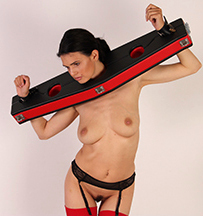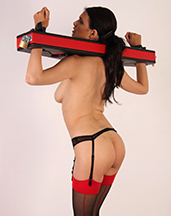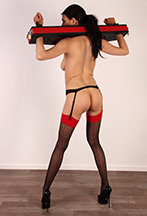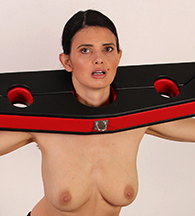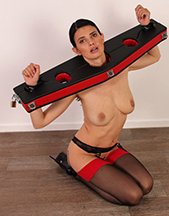 We love our new high quality stocks! Time to get our resident model Yasmine locked in them! She has small wrists, so we added some leather cuffs too. That way it was really impossible for her to escape, she couldn't even move her hands! This sensual playment, completely powerless in these heavy stocks, what a beautiful sight to see. We left her in there for quite some time. Needless to say, Yasmine was not very happy!
74 pictures and a 3:57 mins HD video clip!
Model(s):Yasmine