Posted on January 30th, 2018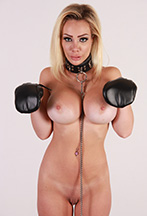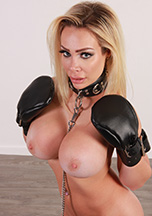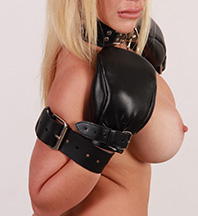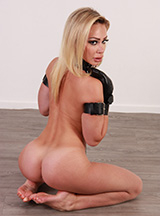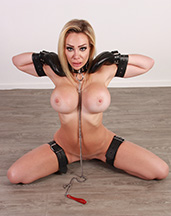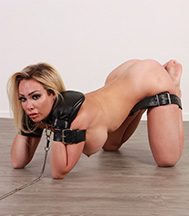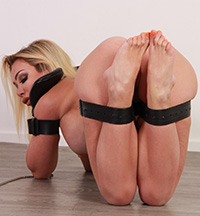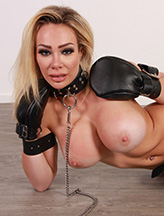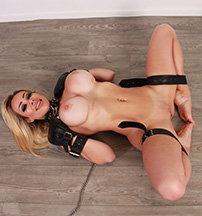 If you ever wanted to see a bimbo pet slave bound in leather, today is your chance! Download the awesome video and picture set of our sexy slave Chessie Kay trying to walk on knees and elbows, leashed by her collar. She is a good pet! Very submissive and obedient. Chessie's body is perfect, slender waist, huge boobs, and very elegant feet. We are training her to fetch and follow, and it's going well, although sometimes she loves to lie down and roll on her back. She needs a bit more training!
83 pictures and a 4:18 minutes HD video clip!
Model(s):Chessie Kay