Posted on August 30th, 2011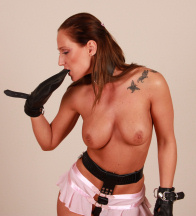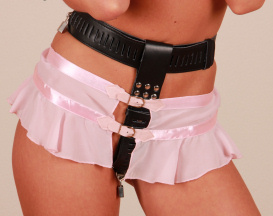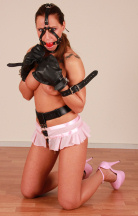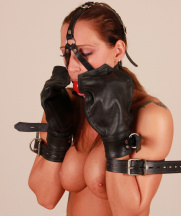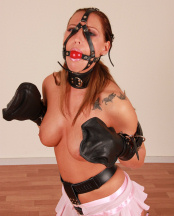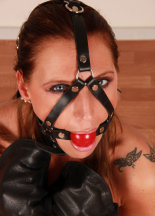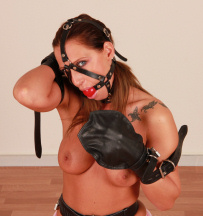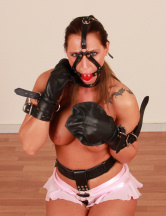 Our pet slave Marloes may be dressed in a cute pink skirt and pink heels, underneath her skirt is a super tight leather chastity belt, locking away her private parts. To keep her hands up, she is strapped into a butterfly position, and locking mittens are encasing her hands. Now there is nothing Marloes can do to remove her gag, and what a gag it is: she looks absolutely stunning in a harness ballgag! It is not locked, but the mittens are preventing her from manipulating the little straps on the gag… very frustrating!
145 pictures and a 4:27 minutes HD video clip!
Model(s):Marloes