Posted on August 2nd, 2011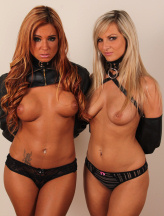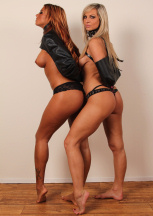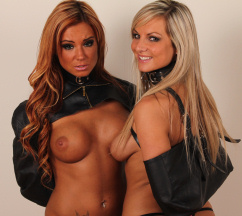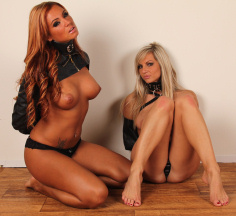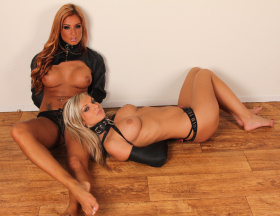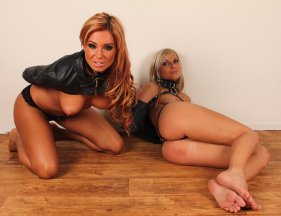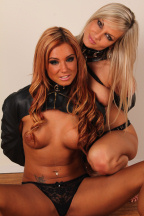 Ashley Bulgari returns to BeltBound.com, this time with her closest friend Tiffany! They really feel up for a good challenge, so we decide to put them both into special armbinders with their arms crossed behind their back. Of course, this allows us to stare at their incredible bodies full view, but we pretend it is a big escape challenge. These girls are very clever though, so they might just succeed! Well, if they do, we will just restrain them better and tighter next time, it's just fun to see them cooperate and struggle!
85 pictures and a 3:29 minutes HD video clip!
Model(s):Ashley Bulgari, Tiffany