Posted on September 28th, 2010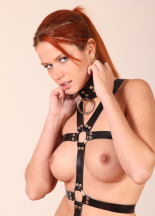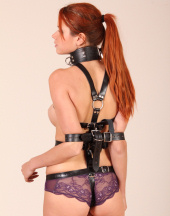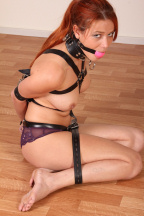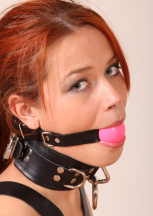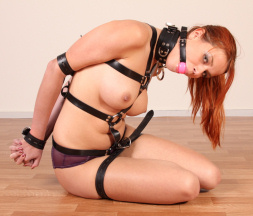 Claudia is too cute to put into leather bondage. She is such a sweet girl we almost feel sorry for her… Almost. Claudia is a little scared by all the locking leather restraints, but she holds up very well. So we take it quite a few steps further: a harsh elbow tie and a pink ballgag are added (on screen gagging in the video). It turns out Claudia is a real bondage talent! She may look scared, but she is actually very devious, managing somehow to escape from some of her restraints… but not the important ones. Next time we will have to tie her up real good, she is a struggler!
87 pictures and a 5:13 minutes HD video clip!
Model(s):Claudia