Posted on September 14th, 2010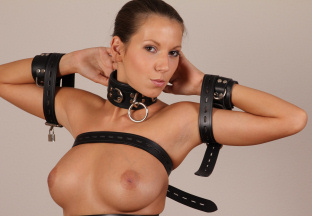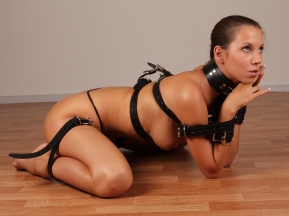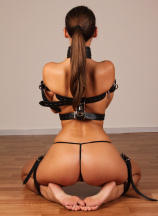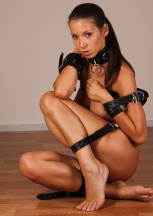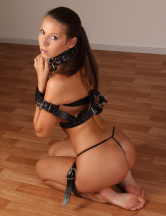 Beautiful Lizzie is perfect. Her body, breasts, ass, face, feet, you name it… she's soft, she's round, she's cute… And she is locked in leather! Locked in a leather collar and breast belted, our popular slave girl soon realises the collar will not be the only thing that will be locked on today! Her wrists are soon tied to her upper arms with sturdy leather belts. Her ankles are strapped to her thighs and padlocks are everywhere! This position is called a frogtie, but you knew that already, of course! Lizzie didn't know that, and she doesn't care either, she just wants to escape!
68 pictures and a 5:10 minutes HD video clip!
Model(s):Lizzie