Posted on November 27th, 2018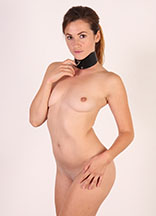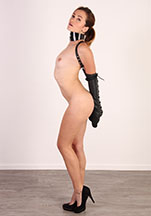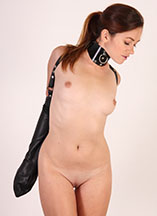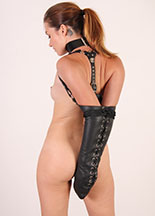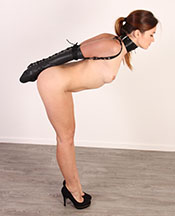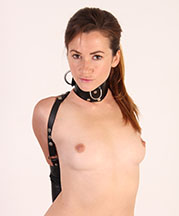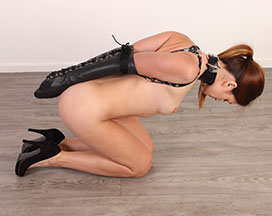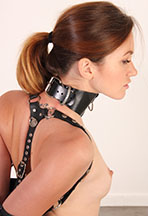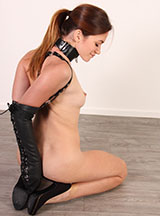 Tess Lyndon is flexible enough to try our tightest armbinder! She told us 'my elbows might not go all the way together', but we knew she was trying to bluff, because we did that with her before. Even though that was five years ago, we just knew she hadn't lost any of that flexibility. So we strapped the armbinder on tight, her arms all the way together, and left Tess to struggle for a while. This was really tight and Tess said it was a weird feeling that her arms were moving (flopping around) as one. There was no way she could escape this leather bondage device, so there is plenty of struggling for you to watch!
86 pictures and a 4:08 minutes HD video clip!
Model(s):Tess Lyndon