Posted on November 13th, 2018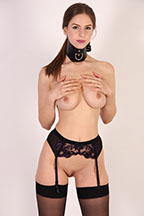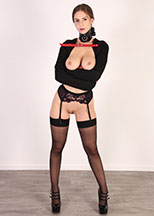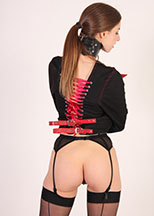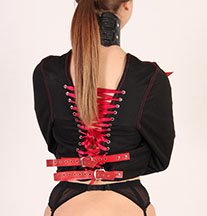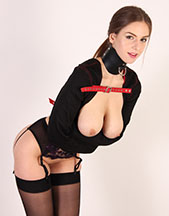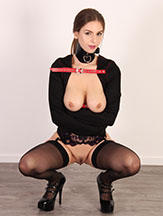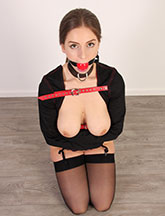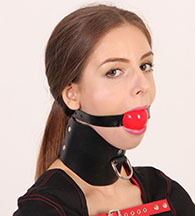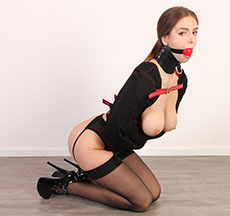 Stella Cox is so gorgeous! She's cute with big boobs, a very rare combination, and she is very submissive. She will always come back for more, and we try to give her the best gear to make her look even better! The hand crafted open-boob straitjacket is a true masterpiece, with the corset back and the elegant sizing. It's just the right fit for Stella, who is completely defenseless in this jacket. Her boobs and crotch are on display and this jacket is inescapable. The custom made posture collar is also very high quality. It fits Stella so well! Adding a ballgag is always very challenging when a girl is wearing a posture collar. Even a medium size ball will completely lock her jaw (she can't open any further because of the collar, wedging the ball in her mouth). It's perfection. All she can do is moan and wriggle, making her boobs sway for our viewing pleasure. Don't miss this update!
85 pictures and a 4:07 minutes HD video clip!
Model(s):Stella Cox