Posted on November 1st, 2011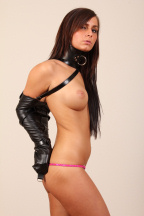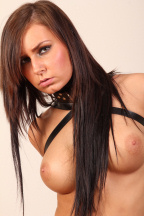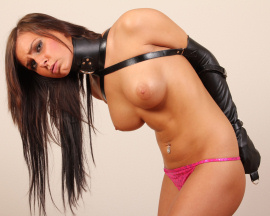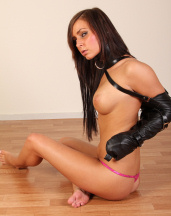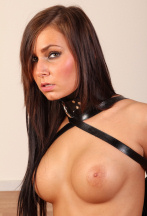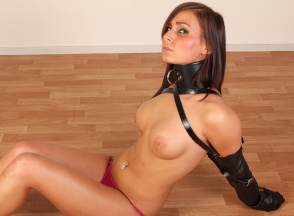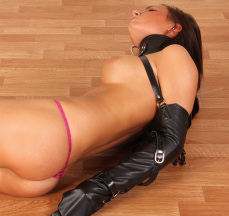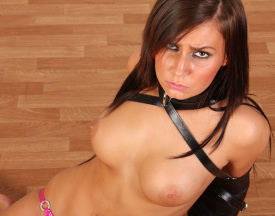 Dear Carie has been with us since the very start of this website. And she is one of the most eager bondage enthusiasts of all our pet slaves. She lets us strap her down very willingly, and the armbinder is a definite struggle favorite of hers. The thick leather posture collar is not so popular with Carie, it is slightly too tall for her, locking her head into a rigid position, making it hard to breathe normally. That's quite a challenge when you love struggling as much as Carie does!!
82 pictures and a 4:23 minutes HD video clip!
Model(s):Carie