Posted on July 12th, 2011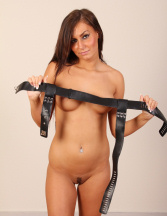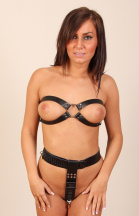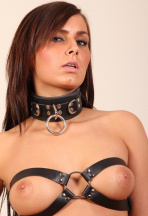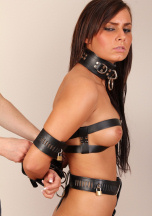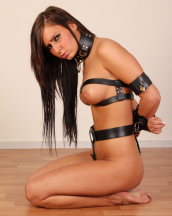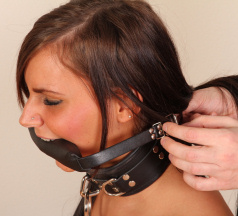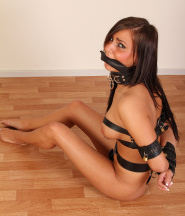 Carie is one of our favorites, she was the first one on board when we started this website, and she still loves to come back to get tied up real good! In this update, you will see Carie locking herself in a leather chastity belt and closing the lock on her own collar. She also wears an open leather bra and elbow cuffs that connect with a locking strap. Her wrists are in a big leather cuff, and since she can not pull her arms out because of her cuffed upper arms, the wrist cuff does not even have to be tight. A nice soft bit gag finishes this set, Carie is never happy about gags… she frowns and struggles, but she is tied up good… once again!
141 pictures and a 4:49 minutes HD video clip!
Model(s):Carie