Posted on February 28th, 2023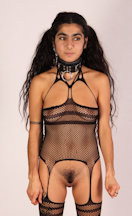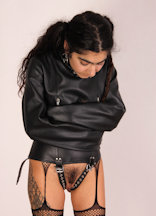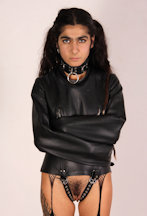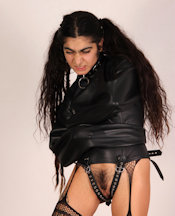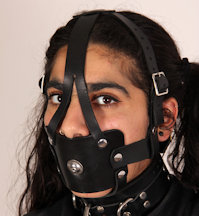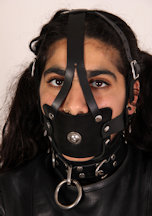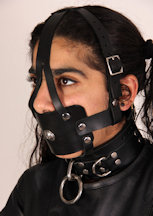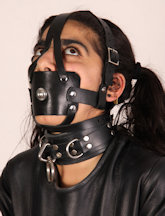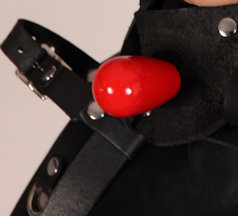 Persian submissive Aisha is back! Remember her first shoot? She was so shy and new! Look at her now, her hair loose, wearing a very naughty outfit… she definitely needs a little punishment. Strapped in a tight leather straitjacket and a new muzzle gag, this cute exotic girl soon finds out it is hard to struggle if you can only breathe through your nose. The gag doesn't have a ball inside, but a longer and bigger red attachment that goes deep inside Aisha's mouth. She was so tired after this shoot!
87 pictures and a 4:01 mins HD video clip!
Model(s):Aisha