Posted on August 10th, 2010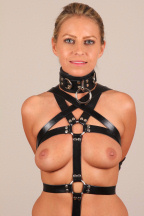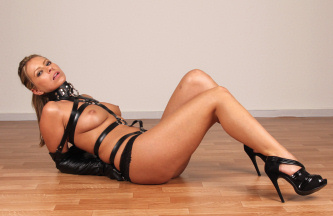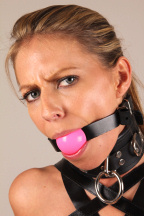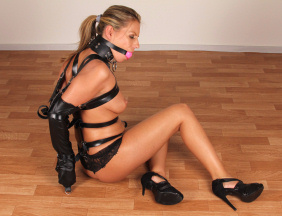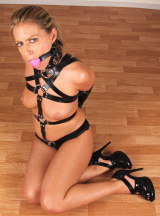 Cheerful lady Vanessa is always up for a good bondage! She loves leather and high heels, and she looks absolutely stunning in a leather body harness and thick leather collar! Add a small armbinder and a pink ballgag, and you can't go wrong! Or maybe you can… it seems Vanessa wasn't so cheerful anymore after about half an hour in the armbinder and ballgag. A big frown and a frantic struggle told us she really wanted to get out. Well, that's when we turned on the video camera ;-) Sit back and enjoy angry Vanessa having enough of this shoot!
82 pictures and a 4:13 minutes HD video clip!
Model(s):Vanessa