Posted on August 3rd, 2010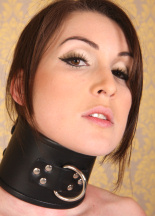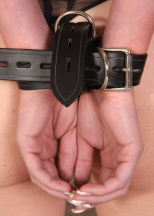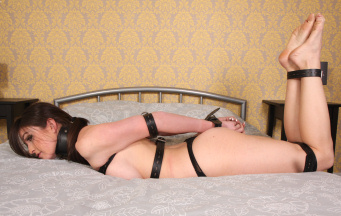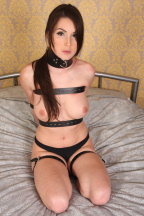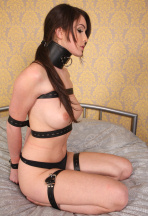 We strapped the incredible Angela very tight, leather belts around her wrists, elbows, and upper body make sure she is thrust in a rigid pose making her fantastic boobs stick out more. A tall stiff leather posture collar keeps her head up high, locked by two padlocks. As a teaser, we did not lock her frogtie belts, just to see if she would accept the challenge to get at least these belts off. Believe us, she gives all she got in this video! Of course, she is unable to free her arms, body, and neck, but she is so focused on her legs it is really admirable! Go Angela!
92 pictures and a 6:33 minutes HD video clip!
Model(s):Angela