Posted on April 23rd, 2019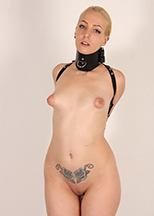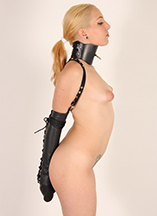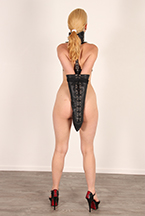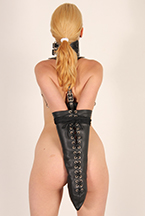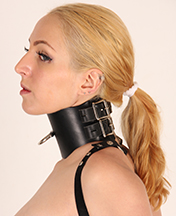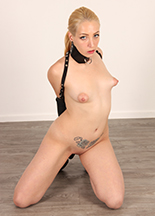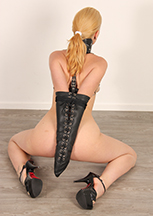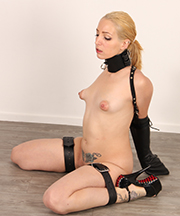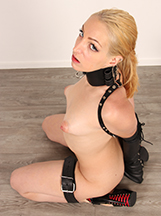 Liz Rainbow can get her elbows together! With some help… So being restrained in an elbow touching armbinder position for a while is not going to be easy for her. She can manage a few seconds, but after that, it starts to be a real challenge. We told Liz she can struggle a bit, to test her restraints, and if we like what we see we will let her out. But struggling is not easy in a frogtie with a very tall custom made posture collar! Liz is starting to panic a little, the armbinder is so tight she wants nothing more than to get out of it!
88 pictures and a 4:12 mins HD video clip!
Model(s):Liz Rainbow