Posted on August 15th, 2023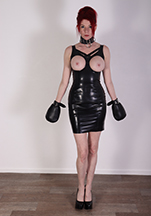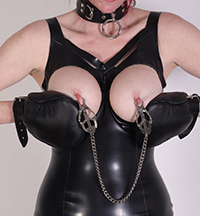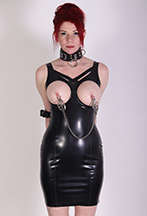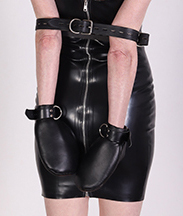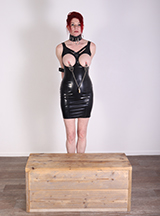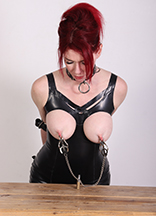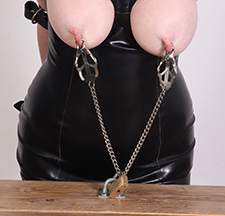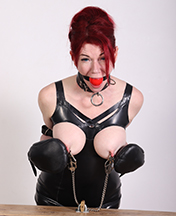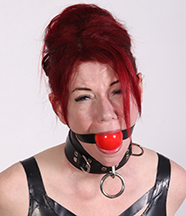 So here's the plan. I want to make sure Latex Rapture can't remove her nipple clamps (she hates how much they hurt her sensitive nipples). So I strapped her hands in mitts. She won't be able to take off her nipple clamps now. Just for fun, I decided to screw her nipple clamp chain to the wooden bench. Latex Rapture was now completely stuck, held in place by her nipples! She still loves me… I think.
105 pictures and a 4:42 mins HD video clip!
Model(s):Latex Rapture