Posted on July 18th, 2017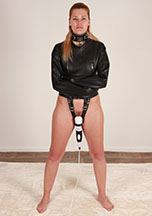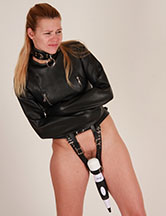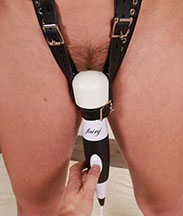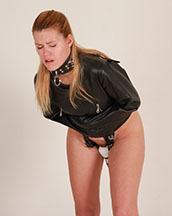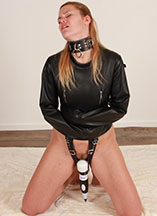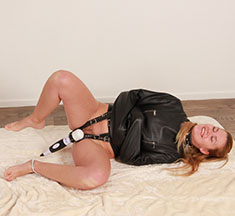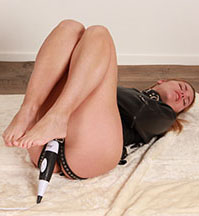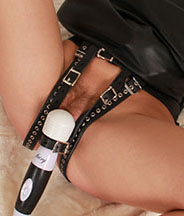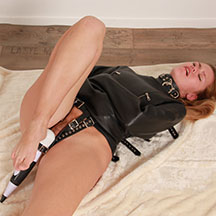 Izzy loves vibrating things, she is a very playful pretty blonde girl, and she likes to experiment. But will she still like vibrating things if she can not turn them off herself? Don't miss this week's epic battle of Izzy versus the magic wand, where a tight leather harness keeps the wand pressed against her pussy, no matter what position she assumes. Izzy is strapped in a straitjacket so she can't turn off the vibrator. Starting standing up, Izzy's legs soon buckle and she has to lie down, unable to stop the powerful wand that keeps on giving. Great video!
84 pictures and a 4:40 minutes HD video clip!
Model(s):Izzy Delphine