Posted on March 21st, 2017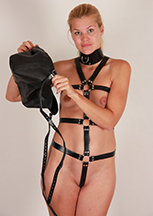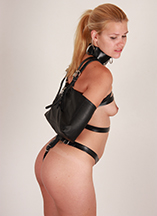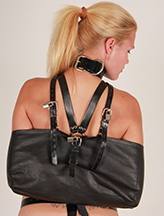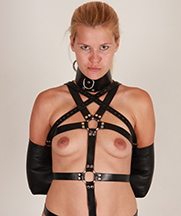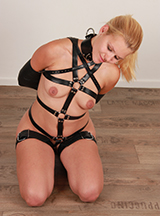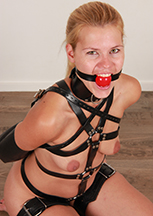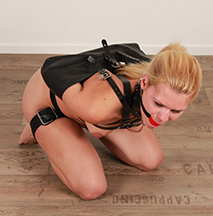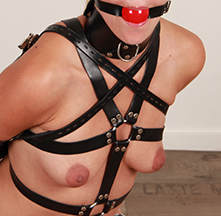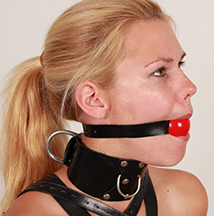 A nude pretty blonde in a lot of leather straps! Izzy Delphine is a bit too curious perhaps, she always seems to get herself in trouble. This time she thinks it will be easy to escape from the 'armbag' armbinder, but she can not seem to figure out how to do that. She is also frogtied, so she can't run off to find help. And even if she could, no one would understand her with that nice shiny red ballgag in her mouth! Izzy is so cute when she struggles!
83 pictures and a 4:06 minutes HD video clip!
Model(s):Izzy Delphine