Posted on January 24th, 2012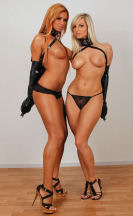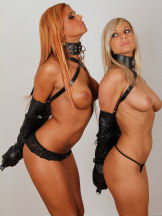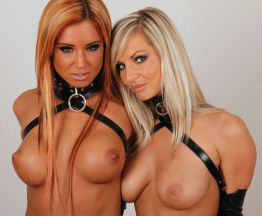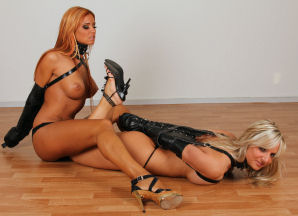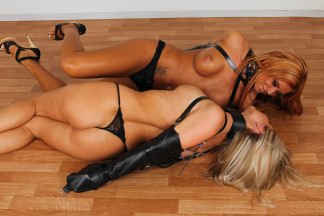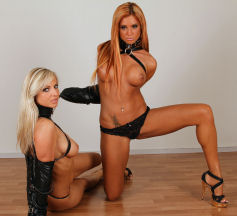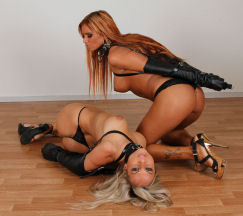 Last time we bound this duo in arm bags, and it turned out they were able to help each other to escape. This time we try armbinders, it is much tougher on the elbows and shoulders, so maybe this time they won't escape. It also brings out a nice posture for these glamour models. The resulting struggle is just a mess of leather, great bodies, heels and nice boobs waving around on your screen. But are they really trying to get out? Maybe they are enjoying themselves too much in leather bondage :-) Both models are moving from glamour to fetish more and more, they must like it!
88 pictures and a 4:02 minutes HD video clip!
Model(s):Ashley Bulgari, Tiffany