Posted on January 3rd, 2012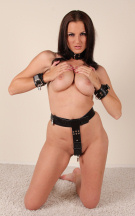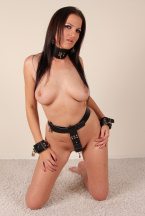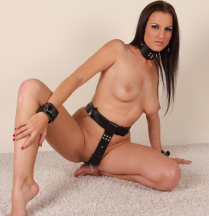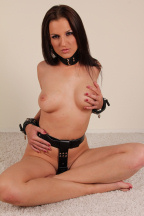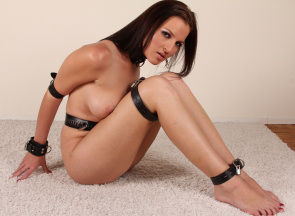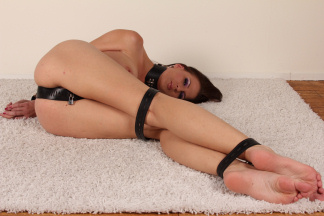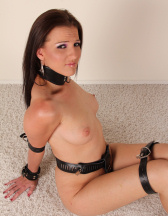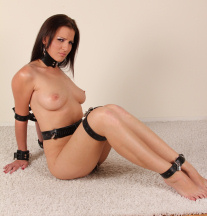 After her introduction some time ago, you emailed that you wanted to see this nicely boobed girl struggle. So today we strap her down good: a locked leather chastity belt, knees strapped, ankles bound, wrists restrained, and elbows tied. A nice posture collar on her neck lets her know she is nothing more than a naked belt bound slave girl, tied up for our viewing pleasure. And a great pleasure it is! This closeup video lets you see all the bondage details, it is fun to watch Walleria struggle and squirm!
84 pictures and a 4:02 minutes HD video clip!
Model(s):Walleria