Posted on December 17th, 2013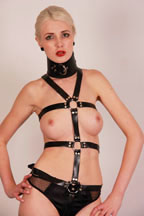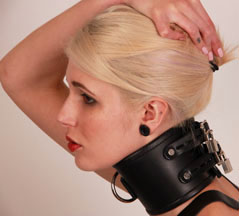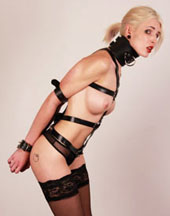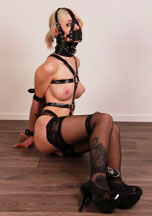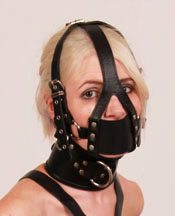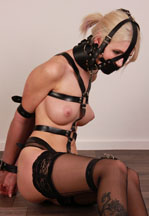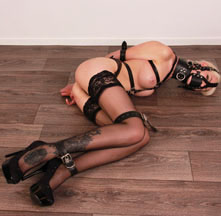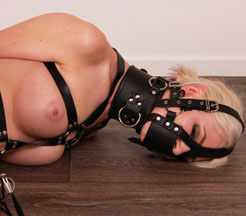 Please welcome the beautiful tall blonde Birdy Dee from Scotland to our website! She said she liked bondage, so we wasted no time and locked loads and loads of leather onto her! Tight elbow straps to test her flexibility, body harness, an extreme posture collar, locking straps on her wrists, ankles, and knees, and to make sure she does not complain about it: a tight heavy leather harness muzzle gag! Let's just see if she still likes bondage after an hour in this! Actually, it was probably more like two hours, we took our time taking the pictures and making the video… because Birdy Dee is just stunning in all this leather!
90 pictures and a 4:22 minutes HD video clip!
Model(s):Birdy Dee