Posted on December 10th, 2013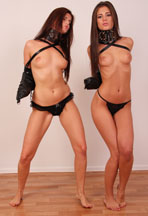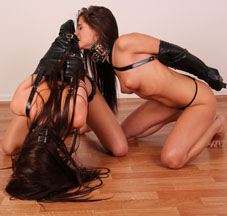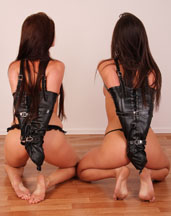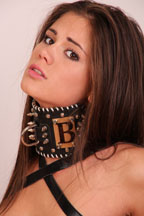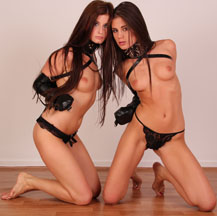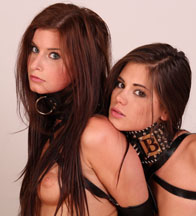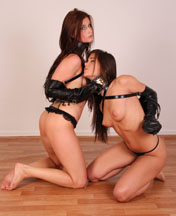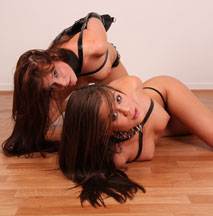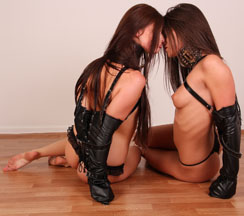 The lovely friends are back! Nelly and Little Caprice can support each other in hard times, and they are going to need it, because we have them collared in the tallest collars we have. Both are strapped in 4 inch collars, and that is very tall on such tiny girls! To make things worse, they are also restrained in leather armbinders. We tell them to try to escape, but to do so, they really have to help each other! It's not easy moving around in these extreme collars! This duo is so great to have as leather pet slaves: young, cute, and quite submissive! Gorgeous to watch them struggle!
82 pictures and a 4:16 minutes HD video clip!
Model(s):Little Caprice, Nelly