Posted on December 24th, 2013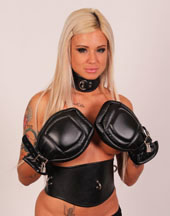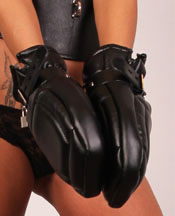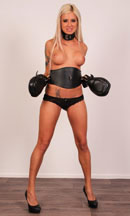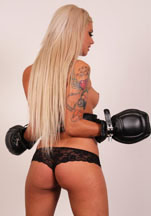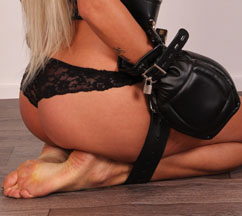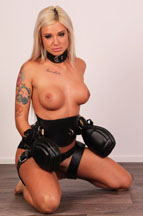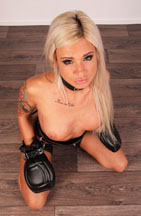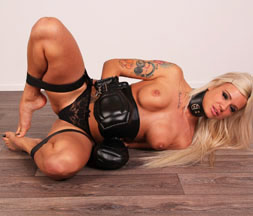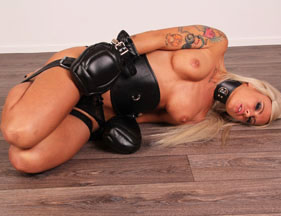 It's always good to see Ashley Bulgari again, she is fun, and a beautiful pet slave! We have a new broad bondage belt that has attachment points on the sides and in front. But it is not a locking belt (just buckle straps), so we have to prevent Ashley from escaping by putting her hands in locking leather mitts. We then padlocked the mitts to the sides of the belt for a great bondage position. To make sure she remains in a good pet slave pose, we frogtie her legs with leather belts to make sure she will kneel for us and doesn't run away!
96 pictures and a 4:07 minutes HD video clip!
Model(s):Ashley Bulgari